---
how to: pinterest outfit template




june, 2022



in my last post, i highlighted the first step that i use to help my clients define their personal style. so how do we actually take what we've learned from our style boards and bring outfits to life? my suggestion is to start with a look that's fairly simple and then build from there.

in this post, i'm going to be using one of the looks that i'm inspired by the most right now.

you may have noticed that the trouser trend is on overdrive right now. from the streets of paris to nyc and tokyo, the ladies are having a go at menswear and nailing it with a feminine touch. the trick to bringing this look to life is that a very baggy separate will always pair best with something that's a bit tigher on either the top or the bottom, depending.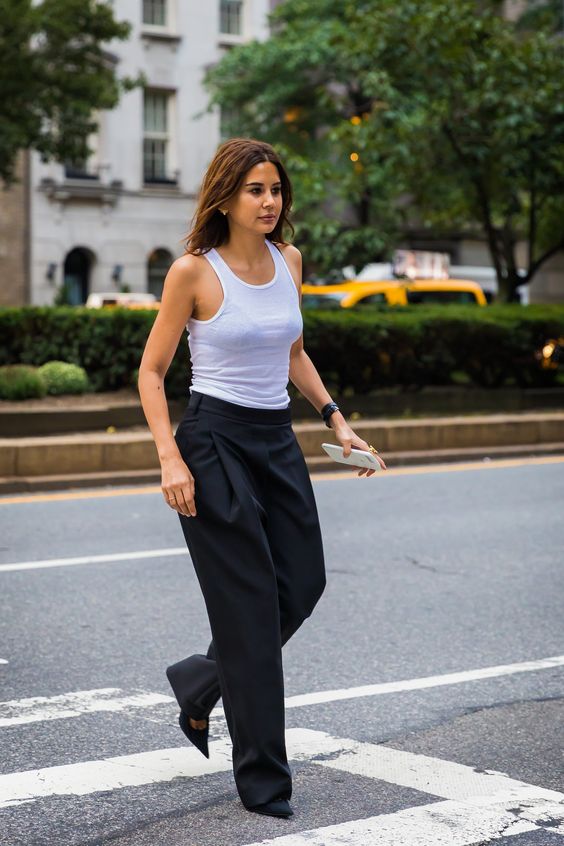 christine centenera has always been one of my biggest style inspirations. as an editor of vogue australia, she definitely has her pick of some of the best clothing out there and she manages to put them all together in a way that's super sexy but understated at the same time. so how do i make this look mine? well this one is super simple. muscle tank + navy trouser (or any color for that matter) = inspiration. i swapped out her shoes with my trusty tennies, but that's the beauty of a template. you can make any modifications you want.



(and yes... start simple and build your way up.)

how did i do?


love,

mira